AVP chorus members also sing in several talented quartets, available for hire for your next event!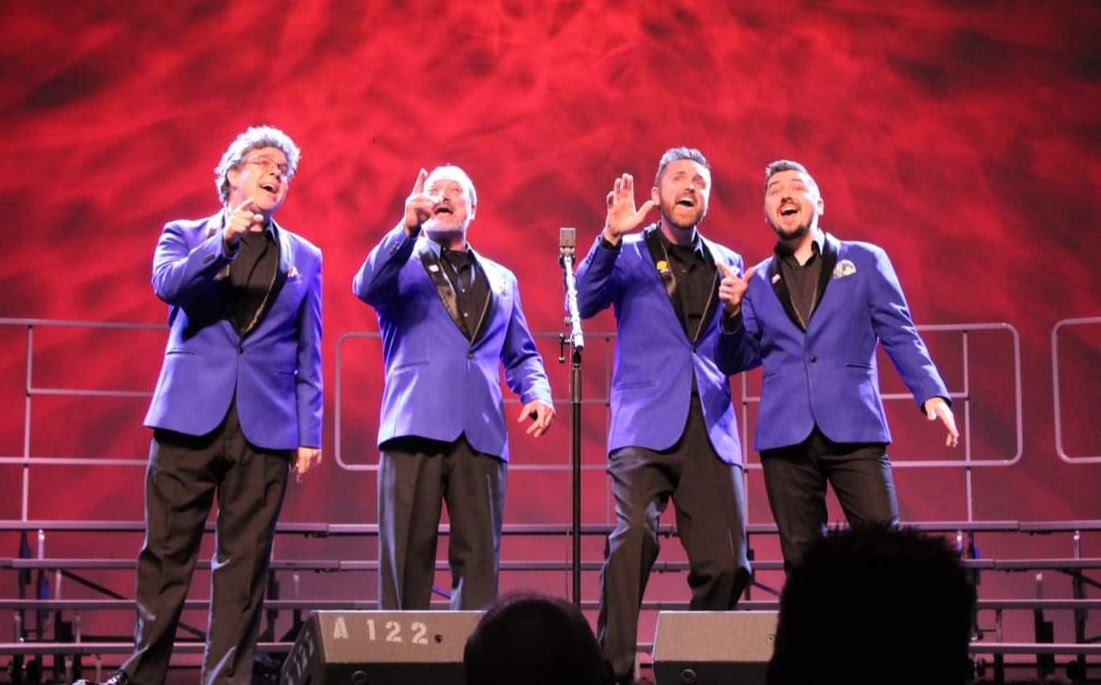 Zack Dunda (tenor), John Strain (lead), Ryan Fuller (baritone), Nick Daley (bass)
Front Page News formed in 2018 and has performed for a number of different events and contests, finishing in the top 5 in the Dixie District quartet contest. They like to sing fun, upbeat songs to entertain audiences of any age (because they act like any age, depending on the day).
Shear Magic!
Bill Packard (tenor), Lars Grevstad (lead), Rick Word (baritone), Nicholas Sullivan (bass)
Shear Magic! has sung together a few years and often adds magical illusions into their musical performances. The troubles of life seem to disappear when watching this entertaining quartet!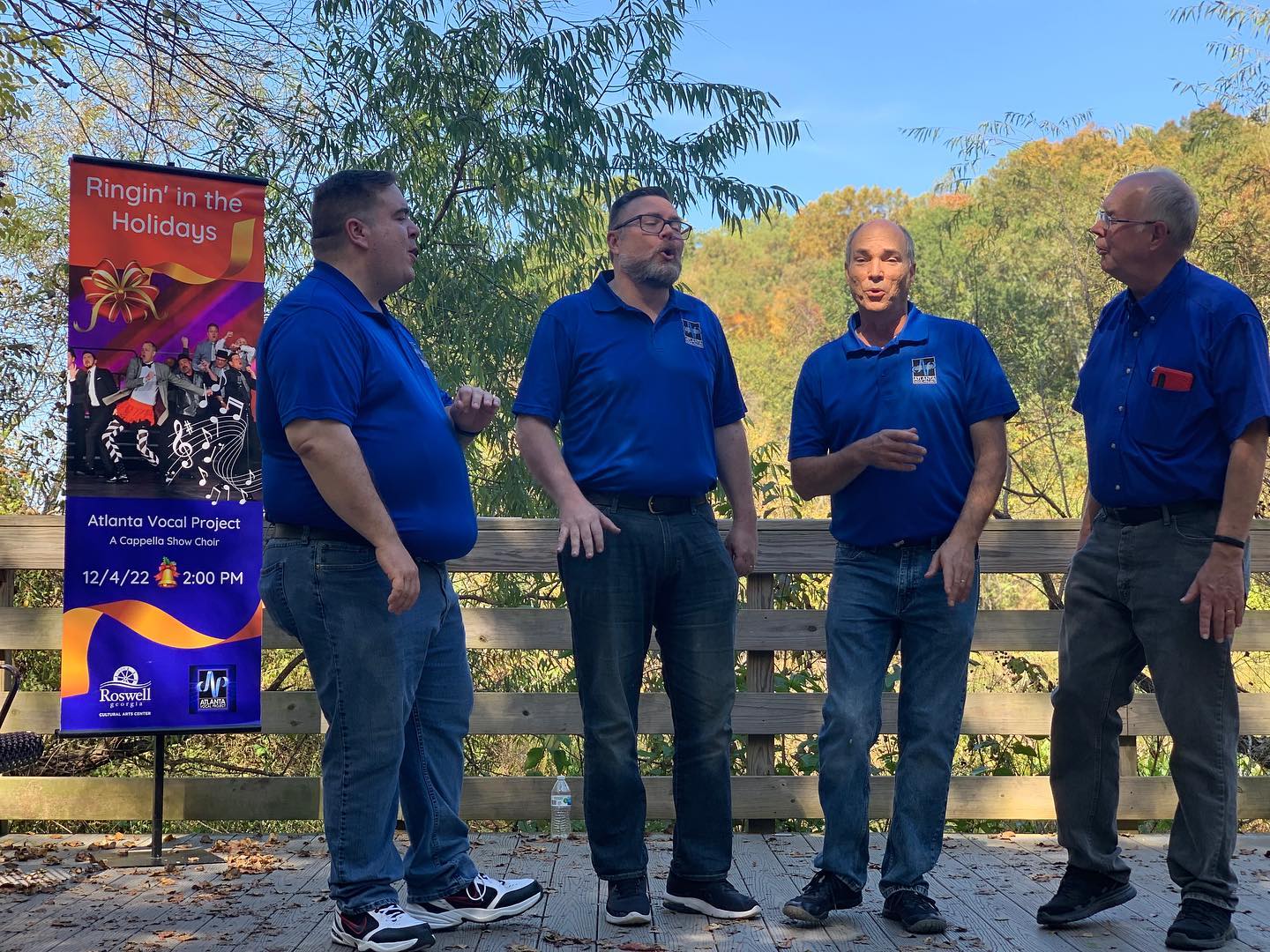 Perimeter Sound
Jim Olson (tenor), Ken Weil (lead), Matt Durden (baritone), Colin Ebdon (bass)
Perimeter Sound began in 2022 and continues to make new music together singing in the Atlanta area.
Other quartets with AVP members: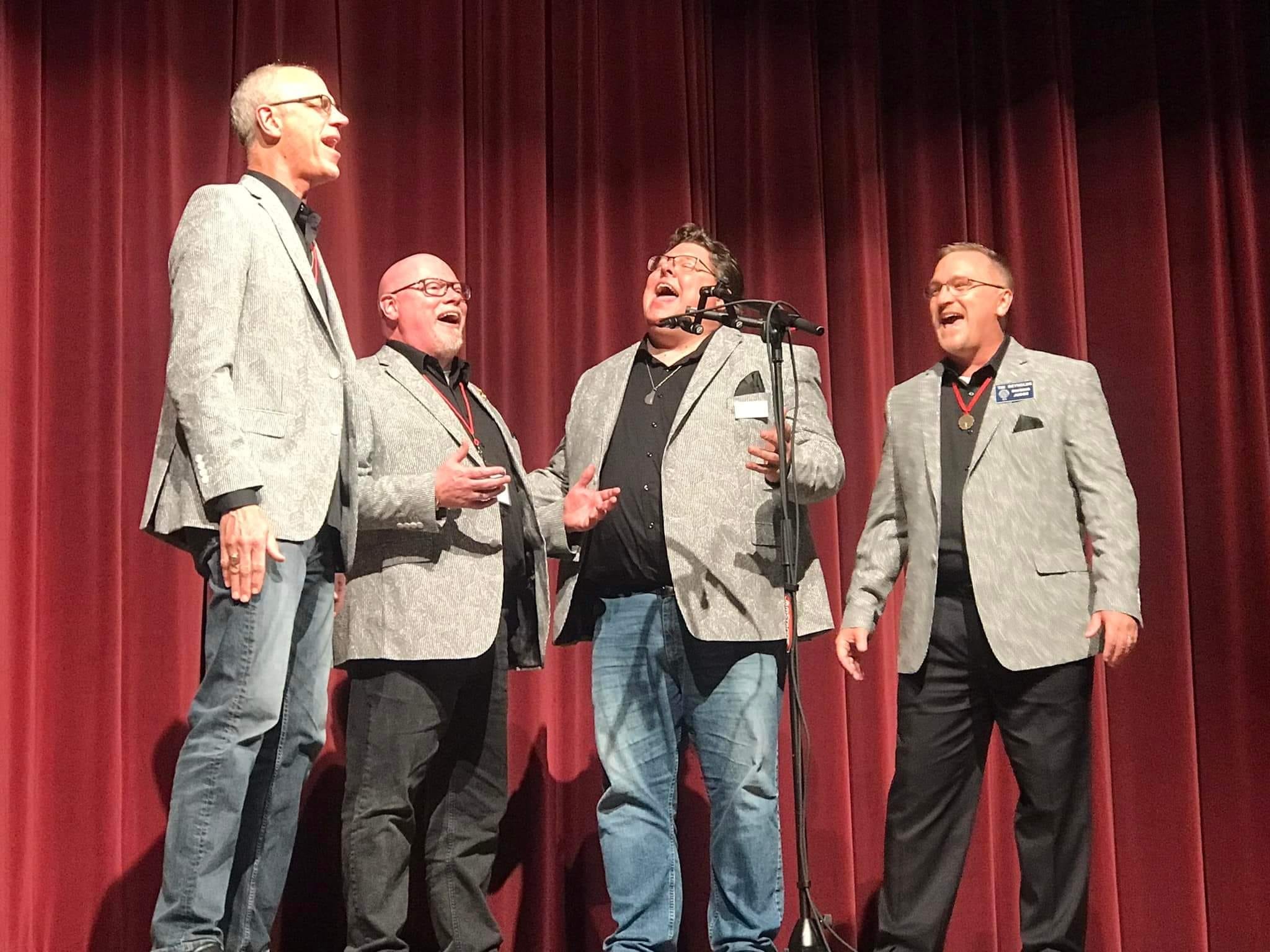 Tim Reynolds (tenor), Dave Calland (lead), Clay Hine (baritone), Kirk Young (bass)
Brouhaha started singing together in the fall of 2019 with one very simple goal – to create some brouhaha by showing people how much fun it is to sing barbershop. Unfortunately, because of the lack of brouhaha in the world soon after, they didn't get much chance to do that in the next few years… but they did create their own little brouhaha over that time by getting together and having a bunch of fun singing barbershop. And now they're committed to keep the Brouhaha going!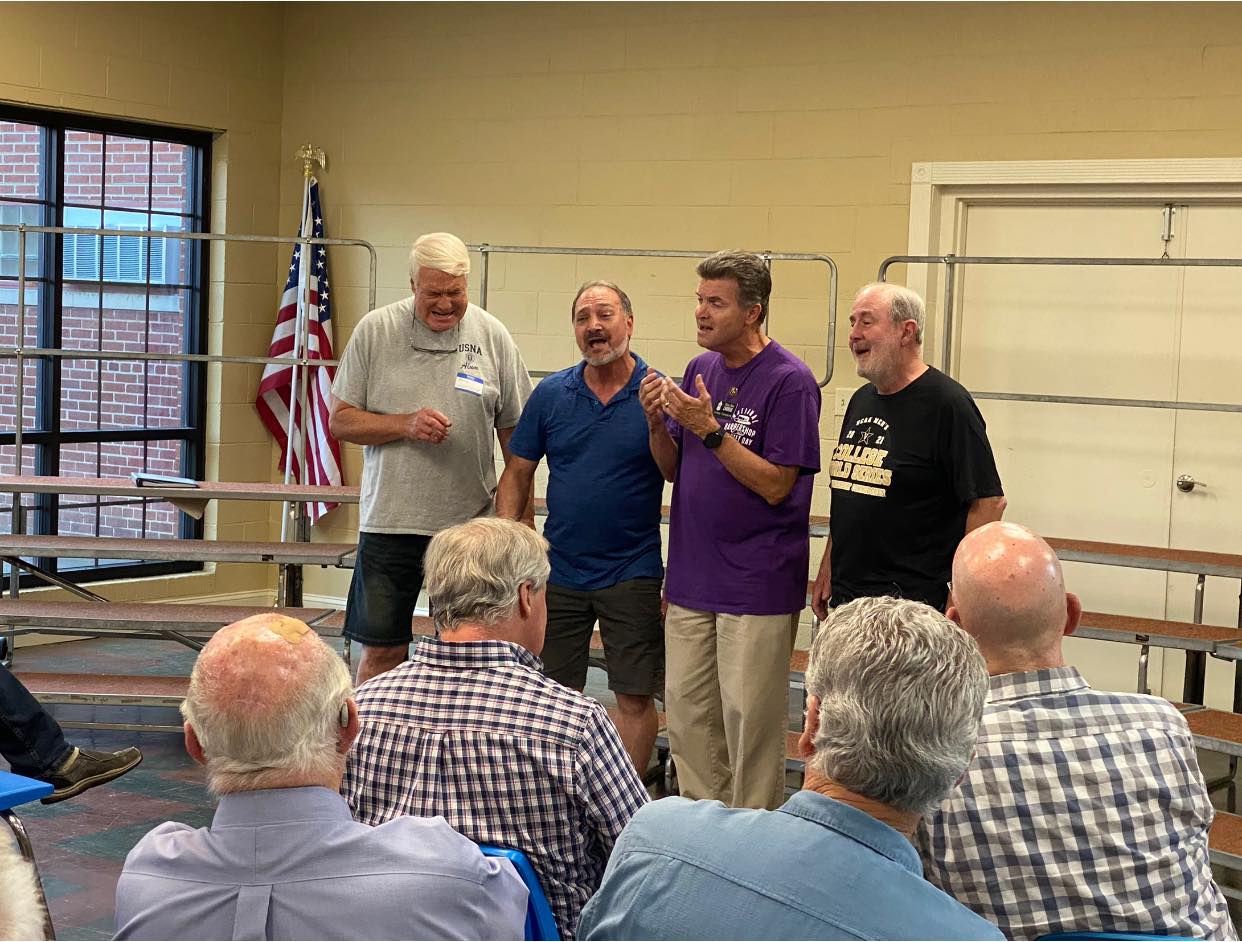 Silver Ring
Bob Davenport (tenor), Jimmy Tompkins (lead), Paul Wietlisbach (baritone), Nick Daley (bass)
A seniors quartet featuring a current AVP member on bass and a former AVP member on lead.
Jim Olson (tenor), Maury Morris (lead), Neil Hutcheson (baritone), Ray Taylor (bass)
A local quartet of members of AVP and Big Chicken Chorus who placed 10th at the 2023 BHS International seniors quartet competition.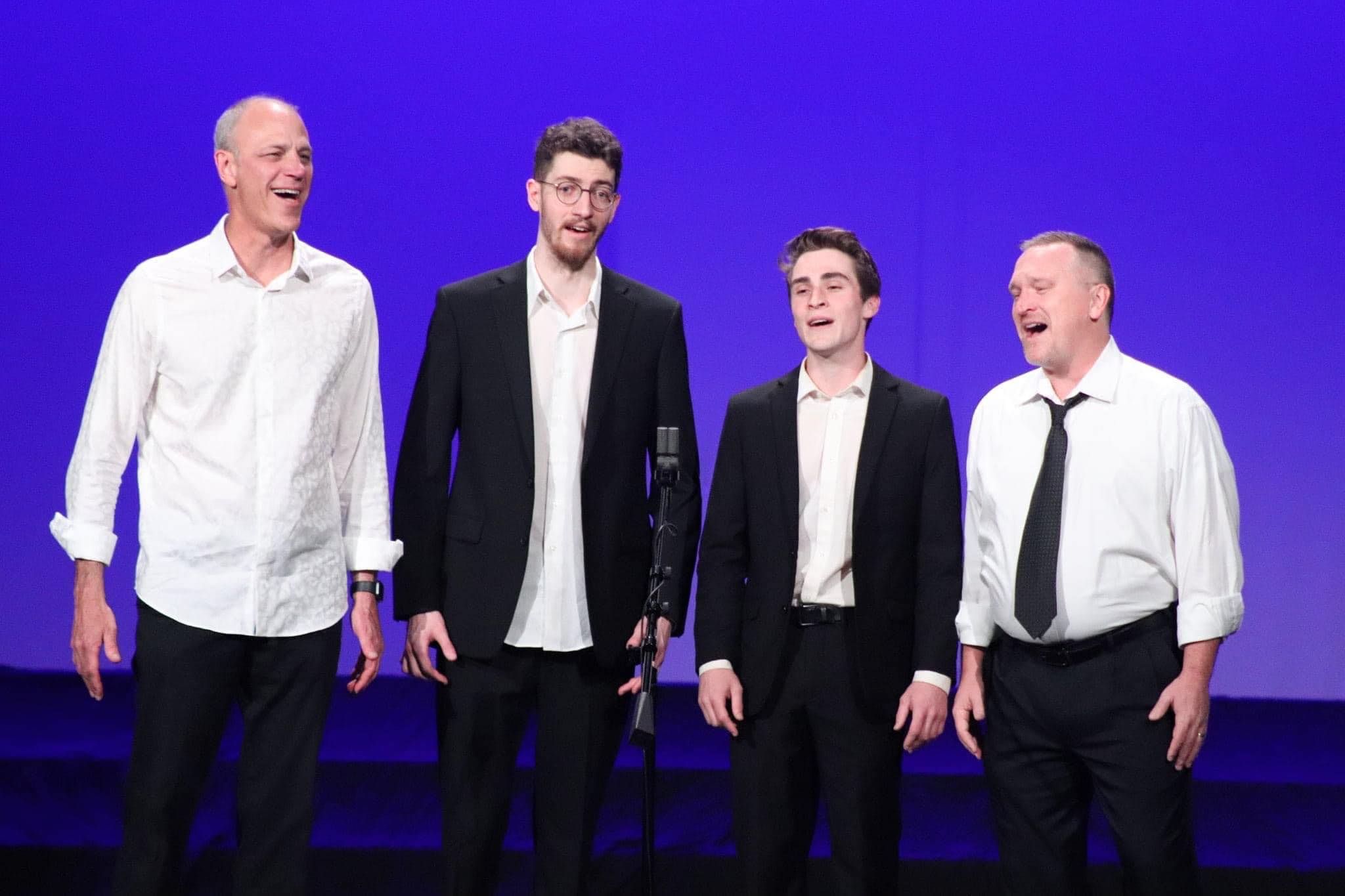 The One and Only, Genuine, Original Family Band
Tim Reynolds (tenor), Stephen Reynolds (lead), Clay Hine (baritone), Camden Hine (bass)
AVP's musical directors formed a quartet with their sons (we'll let you figure out from the photo who belongs to whom) and placed 3rd at the 2022 Dixie District quartet contest.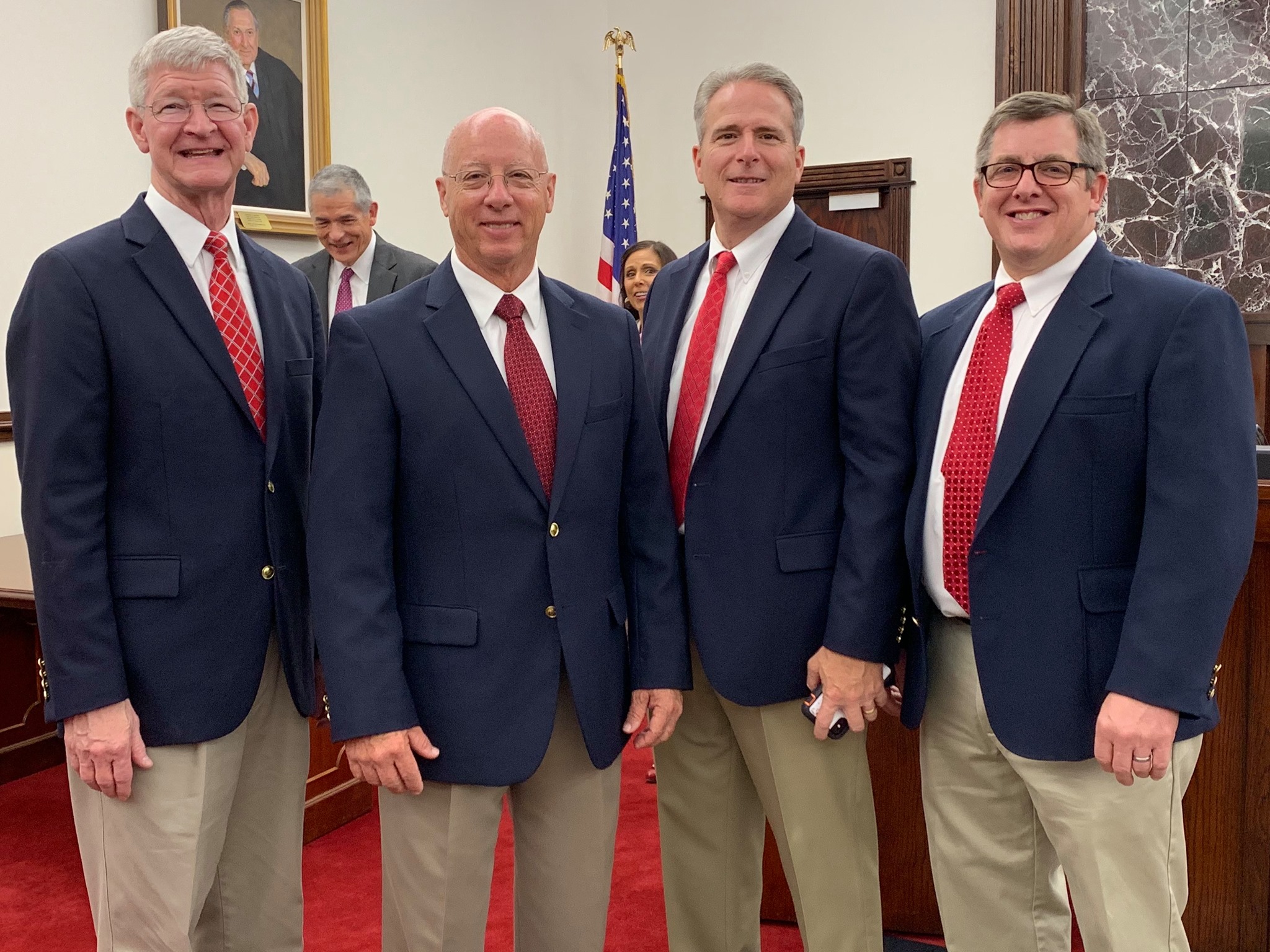 Martha's Finest
A barbershop quartet based at Berry College with ties to AVP and Big Chicken Chorus. They regularly sing at US Naturalization Ceremonies in Rome, GA.
Notable past International medalist quartets: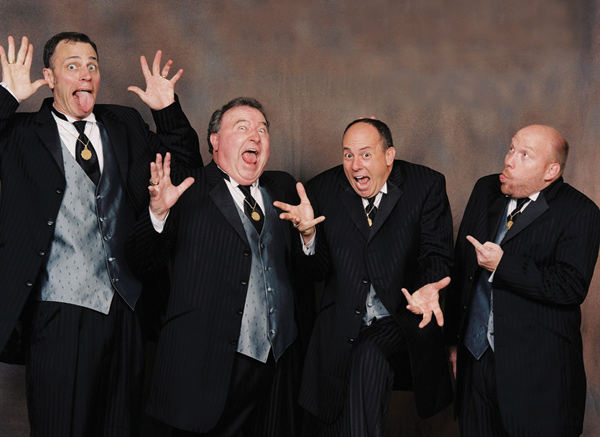 FRED
Jared "Pookie" Carlson (tenor), Rick LaRosa (lead), Clay Hine (baritone), Joe Clay (bass)
As you can tell by the name, FRED is anything but your typical barbershop quartet. In fact, from their distinctive sound and unique sense of humor to the speed in which they have risen to the top of the craft, very little about FRED is normal. As members of the Marietta, Georgia chapter they gained a huge following in International quartet competition between 1992 and 1999 with their creative and off the wall sense of humor with parodies and poking fun at the audience, judges and themselves, before finally winning the gold medal in 1999. They have gone on to entertain extensively across the United States and around the entire world for a wide variety of corporate and public audiences and have produced several top selling CDs.
Oh, and they're coming out of retirement to sing with AVP on September 30th, 2023 in Roswell! Mark your calendars and be sure to look out for tickets going on sale in the coming months.
Category 4 / A Mighty Wind
Tim Reynolds (tenor), Tim Brooks (lead), Clay Hine (baritone), Kirk Young (bass)
Category 4 was an International top ten quartet. The quartet was a successor to bronze medalists A Mighty Wind, featuring three of the same members and a similarly gusty name. Category 4 featured two BHS music judges and two BHS singing judges. A Mighty Wind was also featured singing in the hit video game Bioshock Infinite, which sold over 11 million copies worldwide.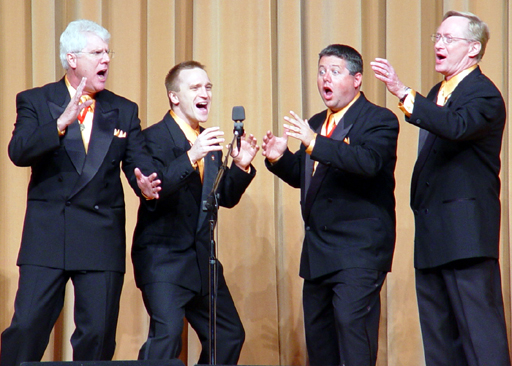 Riptide
Often considered one of the favorite quartets to never win gold, Riptide entertained audiences in several member configurations from the late 90s to mid 00s. Between 2001 and 2005 they earned five consecutive bronze medals in the BHS International Quartet Contest, rising as high as 3rd.