Atlanta Vocal Project was formed in 2005, as the Atlanta Metro Chapter of the Barbershop Harmony Society, a Georgia 501(C)(3) Corporation. We are a male chorus that sings four part a cappella harmony, mainly in the style of the close harmony sung by barbershop quartets. Comprised of men ranging in ages from high school to retirees and coming from all walks of life, we welcome those who have a love of singing and who take pride in performing.
The Chapter has adopted an enthusiastic program that includes music education, participation in Society competitions, youth outreach, and service to community. We are proud to have been recognized as one of the 10 highest-scoring chapters in the Barbershop Harmony Society's Chapter Achievement program. Along with an internal focus on a healthy chapter life, we are also focused on making a positive impact within our community and partaking in the many benefits the Society has to offer.
We provide a meaningful music program and have music team leadership that makes sure we are all working toward the same goal of musical excellence. Small group and even one-on-one vocal lessons by our director and music team help each member become more comfortable in singing and improve the ensemble sound. 
Over the years, Atlanta Vocal Project has entertained appreciative audiences at many Atlanta area venues. We have been asked to sing for state and national dignitaries at the Governor's Mansion, as well as Braves games, corporate luncheons, school functions, birthday parties, Disney World, and everything in between. The Chorus has also performed across the nation and even Canada.
Under the direction of Clay Hine, the future of Atlanta Vocal Project is bright, continuing the Chapter's proud tradition of pursuit of musical excellence and continuous improvement, all while keeping the Society's spirit of Brotherhood, Family, and Harmony alive and thriving!
---
Check us out on social media!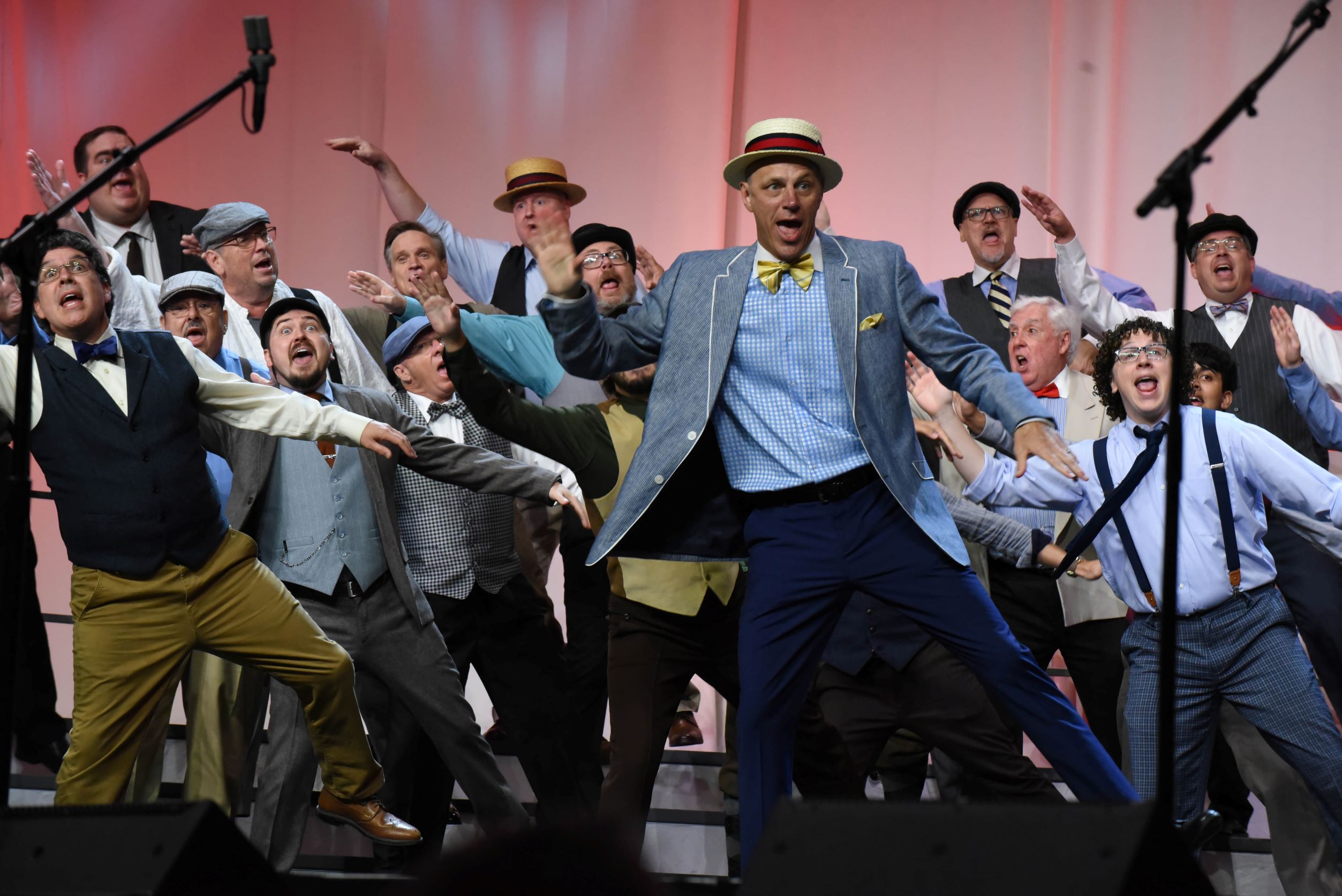 Charlotte, July 2022
---
If you would like more information about our activities, please send an email to [email protected] or call 404-941-6385.
Questions or comments about the web site? Email the [email protected].